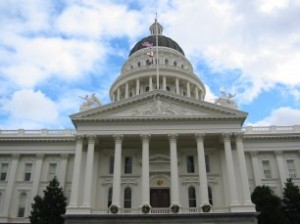 Senator Mark Leno has reintroduced legislation affecting the Ellis Act. Mirroring last year's bill, which was approved by the Senate last year but fell one vote short in the Assembly Housing Committee, Senate Bill 364 would force buyers to own a building for at least five years before they could evict tenants using the Ellis Act. SB 364 is sponsored by San Francisco Mayor Ed Lee.
The bills also provides that landlords can only invoke the Ellis Act once and creates penalties for violations of the law.
Enacted as state law in 1985, the Ellis Act allows landlords who want to get out of the business to evict tenants.
SB 364 will be heard in policy committees in the Senate this spring.
Even if you aren't planning on invoking the Ellis Act on your property, it is important for the future sale of your investment that future buyers aren't constrained. If future owners' use of the property is constrained, they may be less willing to pay top dollar for a property, which would squeeze your profits.
Contact your legislators and encourage them to vote no on SB 364. Urge your friends and family to do the same.
Other pending legislation that may impact California Landlords is as follows:
Bed Bugs – AB 551 (D-Nazarian, Los Angeles) – This bill expresses the Legislature's intent to adopt statewide standards to govern the responsibility of landlords and tenants for the control of bedbugs in rental housing.
Criminal Records: Tenants – AB 396 (D-Jones-Sawyer, Los Angeles) – This bill would prohibit rental property owners from using criminal records to screen tenants.
Domestic Violence – AB 418 (D-Chiu, San Francisco) – This bill would reduce the time limit for a tenant who is a victim of domestic violence to give the landlord a notice of his/her intent to vacate from 30 days to 14 days. The bill would also reduce the time that the landlord has to return the tenant's security deposit from 21 days to 14 days and would eliminate certain requirements regarding post-vacancy inspections by the landlord when the tenant vacates the premises under these provisions.
Pesticide Use – SB 328 (D-Hueso, San Diego) – This bill would require the landlord or landlord's agent to provide a current tenant with a notice of the use of pesticides at the dwelling unit if the landlord or agent uses any pesticide without a licensed pest control operator.
Turf Removal: Tax Credit – AB 603 (D-Salas, Bakersfield) – This bill would allow a credit to a taxpayer who replaces lawn in an amount equal to $2 per square foot.
Water Submeters – SB 7 (D-Wolk, Davis) – Like her bill last session, this bill intends to mandate the installation of water submeters in new construction.
Best,
Natalie