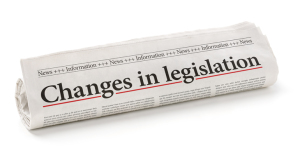 Greetings!
Lawmakers have introduced a bill to repeal the Costa-Hawkins Rental Housing Act, landmark legislation that exempts new construction and single-family homes from local rent control laws.
AB 1506
 was introduced Friday, Feb. 17, the last day to propose bills in the 2017 California Legislature. Assemblymen Richard Bloom, D-Santa Monica; Rob Bonta, D-Oakland; and David Chiu, D-San Francisco, authored the proposal with Sen. Ben Allen, D-Santa Monica, as a co-author.
Anticipating this bill, the California Apartment Association already has begun efforts to defeat it.  But they need your help.
Key provisions of the Costa-Hawkins Act include:
Exempting construction built after 1995 from local rent control laws
Exempting single-family homes from any form of rent control
Requiring all local rent control laws to contain a "vacancy decontrol" provision, which allows the rental price to increase after a tenant moves out.
If cities are permitted to impose rent control on new construction, investors are certain to abandon plans to build in California.
Instead of exacerbating the state's housing shortage with deterrents to development, lawmakers should work to boost the state's housing supply. Building more housing decreases market pressures and helps moderate rent prices, a phenomenon already at play in the Bay Area.
To this end, 
CAA has sponsored a trio of bills
 that would support the development of micro-apartment units, raise the voter threshold for approving no-growth measures, and create financial penalties for cities that deny housing projects in violation of state law.
Building more housing is the answer to California's housing crisis, and repealing the Costa-Hawkins Act would take California in the opposite direction.
Thank you,
Natalie M. Drees
Broker/Owner
Lingsch Realty