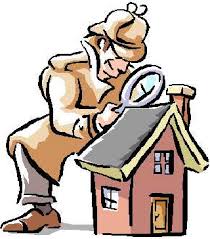 The San Francisco Department of Public Health recently unveiled Code for America, a health and safety history of every house and apartment in San Francisco. This uniform, machine-readable data format-authored by Rajiv Bhatia and Cyndy Comerford from the San Francisco Department of Public Health-will show the entire known history of building, everything from code violations for faulty heat to noise complaints to a history of chemical contamination.
The new data format may have started here but other cities have been quick to adopt it. In addition to San Francisco, other cities are lined up to begin releasing their data under the new standard within the next two months: Las Vegas; Kansas City; Olathe, Kansas; Bayview, Wisconsin; and Gary and Bloomington, Indiana.
The new data format enables cities to publish updated information on property owners and buildings in a way that third-party apps and real-estate platforms can consume. The massive real-estate listing site Trulia will be importing the information, as will Lovely, PadMapper and Civic Insight.
What does this mean to you?
As potential tenants get access to more and more information, it is up to property owners to keep their buildings off these lists in order to attract quality tenants. Potential tenants may be deterred from renting a property that has a history of code violations, which will affect the rent-ability and pricing of your vacant units.
Also, current tenants may band together to fight a landlord who has a history of code violations, making for costly and stressful settlements and litigation.
What can you do?
Address maintenance requests quickly and efficiently to avoid tenants filing complaints with the building department

Require all maintenance requests be made in writing so you have a record of tenant requests in the event of a legal action

If you feel a maintenance request is not valid, correspond with the tenant in writing explaining to them why you will not fix or improve the item so that you have a written record

Be proactive in addressing potential code violations by performing annual inspections of the property

When you receive a code violation notice, act promptly to resolve the situation and keep records of the repairs to show potential tenants
While no one wants to deal with the building department, cooperating with them can keep your building in tip-top shape and help you avoid costly lawsuits.
However, don't let this be cause to allow tenants to push you around. Building inspectors are generally cooperative and reasonable, and don't require you to make repairs that are unnecessary. By keeping a positive relationship with the inspectors, you pave the road for their cooperation and reasonableness in future cases.
Also, know your rights and which repairs and improvements are required by law, and which are unreasonable requests by tenants.
If you receive a code violation, and would like Lingsch Realty's help in dealing with the building inspector, please let us know. We are happy to assist you, are experienced with these situations and maintain positive relationships with building inspectors.
Best,
Natalie M. Drees
Broker