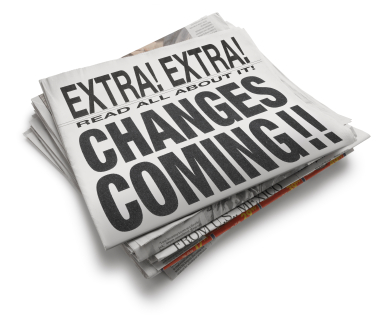 Hi All!
With the November election over, we would like to update you with how the results will or will not affect you. Ultimately, this election pulled out a few wins for California landlords and homeowners!
Prop 15: California's biggest real estate tax proposal in more than four decades was successfully defeated by 51.8% of California voters. Currently, commercial and industrial buildings are only reassessed for tax purposes when they are sold or after new construction. Prop 15 would have required building reassessments every three years, resulting in increased tax bills for owner, which would have ultimately passed down to tenants and consumers. This is a win for all California residents!
Prop 19: Prop 19 passed with 51% of voter support, allowing older homeowners, the disabled and wildfire victims to keep their property tax assessments when they move. While this new amendment is good for those parties, it is not necessarily good for investors because it takes away a property tax benefit from heirs. Currently, the law states that if a child inherits a property from a parent or grandparent, they keep the previous owner's property tax valuation. Prop 19 is amending this by only allowing the heir to keep the property tax valuation if the inherited property is owner-occupied by the heir, and only on the first $1,000,000 above the previously assessed value. The ballot measure eliminated the parent-to-child and grandparent-to-grandchild exemption in cases where the child or grandchild does not use the inherited property as their principal residence, such as using a property as a rental house or a second home. Therefore, the heir's bottom-line will be affected by the increased property tax expense.
On the flip side, this is a win for home buyers and the Real Estate business. Passing this Proposition is expected to increase home sales. Heirs who inherit properties that they will not be occupying will most likely want to sell the property instead of paying the higher property taxes.
Prop 21: Once again, congrats to California landlords for defeating Prop 21 on the November ballot, which would have repealed key provisions of Costa-Hawkins, a 1995 law which places limits on municipal Rent Control ordinances. If passed, Prop 21 would have authorized local governments to enact vacancy control and allowed cities and counties to enforce rent control to newer buildings and apartments. This is a wonderful win for not only California landlords, but for the overall good of California.