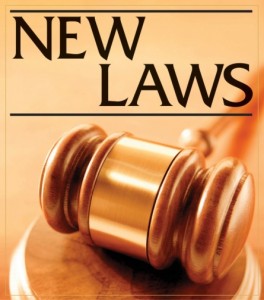 Smoke Detector Compliance: Effective July 1, 2014, a battery-operated smoke alarm will not be legal unless it contains a non-replaceable, non-removable battery capable of powering the smoke alarm for at least 10 years. Until July 1, 2015, an exception to this rule applies to smoke alarms ordered by, or in the inventory of , an owner, managing agent, contractor, wholesaler, or retailer on or before July 1, 2014. Starting January 1, 2015, smoke alarms must: 1) display the date of manufacture on the device; 2) provide a place on the device to insert the date of installation; and 3) incorporate a "hush" feature.
Protection of Human Trafficking Victims as Tenants: Effective January 1, 2014, a residential tenant may terminate a tenancy within 30 days by notifying the landlord that the tenant was a victim of human trafficking (as defined). Also, a landlord is prohibited from terminating a tenancy, or failing to renew a tenancy, based on acts of human trafficking if the wrongdoer (trafficker) is not a tenant of the unit, and the trafficking is documented by a police report or protective court order. The landlord, however, may terminate the tenancy if the tenant allows the wrongdoer (trafficker) to visit the rental property, or if the landlord reasonably believes the wrongdoer (trafficker) poses a physical threat to tenants.
Adjoining Owners Equally Responsible for Shared Fences and Boundaries: Adjoining landowners must share equally the responsibility for maintaining boundaries and monuments between them. Adjoining landowners are presumed to share an equal benefit from any fence dividing their properties, as well as equal costs for construction or maintenance, unless otherwise agreed in writing.
New Smoke-Free Disclosure Policy (San Francisco Only): Newly added Article 19M of the San Francisco Health Code requires that property owners and managers: (a) complete a legally specified process to designate each rental unit as smoke-free or smoking optional and include that designation in vacancy listings; (b) provide rental applicants a list designated units in the building that are smoking optional; and (c) disclose in writing to a rental applicant (prior to lease execution) whether the rental unit is designated as smoke-free or smoking optional. The designation process must be completed by December 31, 2013 (for property owners of 50 units or less) or December 31, 2014 (for property owners of more than 5 residential units), All Lingsch Realty full-time property management clients are compliant.
For 2014 San Francisco Rent Board Allowable Rent Increases and other numbers such as security deposit interest rates and Rent Board fees, click here.