Welcome to Lingsch Realty, the award-winning, family-owned business that loves what we do! Since 1952, we have been committed to providing exceptional real estate services in San Francisco.
We take pride in our title as the winner of the San Francisco Apartment Associations 2022 Property Management Firm of the Year, an accolade we also received in 2014! This achievement showcases our dedication to excellence and our ability to meet the needs of our clients.
At Lingsch Realty, we understand the importance of integrity, honesty, and understanding. As a family-owned business, we value the trust placed in us by our clients and the community. We have deep roots in San Francisco, and we are passionate about keeping up with the ever-changing real estate landscape.
Our team stays informed about everything that influences the San Francisco real estate market. From the latest economic trends and legislative developments to the vibrant diversity and constant evolution of San Francisco neighborhoods, we are on top of it all. We believe that this knowledge allows us to provide you with the best possible service and help you make informed decisions.
Whether you're looking to buy a new investment property, or need a new management or leasing professional for your current portfolio, Lingsch Realty is here to assist you. We are dedicated to guiding you through the entire investment property process, ensuring a smooth and successful experience.
Join the generation of smart, savvy individuals and let Lingsch Realty be your trusted partner in the San Francisco real estate market. Experience the difference of a family-owned business that is award-winning and truly loves what we do.
WHO WE ARE
Natalie M. Drees, President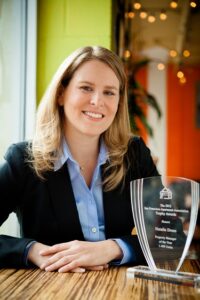 Natalie M. Drees (DRE# 01363493), a licensed California Real Estate Broker and California Certified Residential Manager, has been managing San Francisco Properties for over 20 years.  She won the San Francisco Apartment Association's Property Manager of the Year in 2012 and won 2021 Customer Service of the Year, on the heels of the COVID-19 pandemic.  She led Lingsch Realty to win Management Company of the Year in 2022 and 2014.
She prides herself on maximizing her clients' investment potential, while maintaining positive landlord/tenant relationships. With a background in public relations, marketing and design, she is well-equiped to create a balance between monetary returns and tenant happiness, creatively developing solutions that satisfy all parties.
It is Natalie's goal to exceed clients' expectations through constant communication, prompt correspondence and excellent negotiation skills.  Having attended the University of Guanajuato in Mexico, Natalie is both bilingual and bicultural, two valuable assets when working with San Francisco's diverse community.
Natalie currently manages over 100 units in San Francisco and the northern Peninsula, made up of commerical, single-family homes, condos, and multi-unit buildings. She also assists numerous other landlords with leasing vacant units, as well as special projects including rent increases, Rent Board Petitions, building improvements and maintenance requests.
Natalie is experienced with:

San Francisco Rent Board including Passthroughs, Alternative Dispute Resolution, Mediation
Assisting clients' preparation for Small Claims Court
Assisting clients' attorneys to prepare for litigation
San Francisco Health and Building Inspectors
Project management for building upgrades and apartment remodels
Working with trustees to effectively manage properties

Natalie is a member of the following trade organizations:
In her free time, Natalie can be found volunteering as one-half of an Animal Assistive Therapy team with her black lab, Diesel.  They currently volunteer at a memory care facility through the San Francisco SPCA, as well as visit first responders through the First Responder Therapy Dog network.
Alexis Romero, Tenant Relations Coordinator/Leasing Agent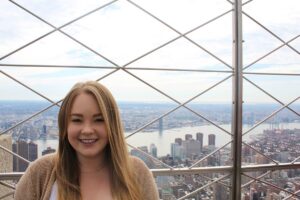 Alexis Romero's amazing organizational and communication skills earned her the 2020 San Francisco Apartment Association's Shooting Star Award 2020 for her expertise in navigating tenant relations during the COVID-19 pandemic.  She is responsible for day-to-day  communications with tenants and tenant prospects and leasing.  Alexis prides herself on the strong connections she makes and keeps with her clients, and will do what she can to ensure expectations are not only met, but exceeded. She is responsible for Lingsch Realty's social media campaigns and marketing.  She has a strong professional background in client relations, retail and ecommerce.
Alexis graduated from San Francisco State University with a Bachelor of Arts in Communication Studies with a complimentary study in Philosophy. She was born and raised in the Bay Area and is passionate about exploring and learning.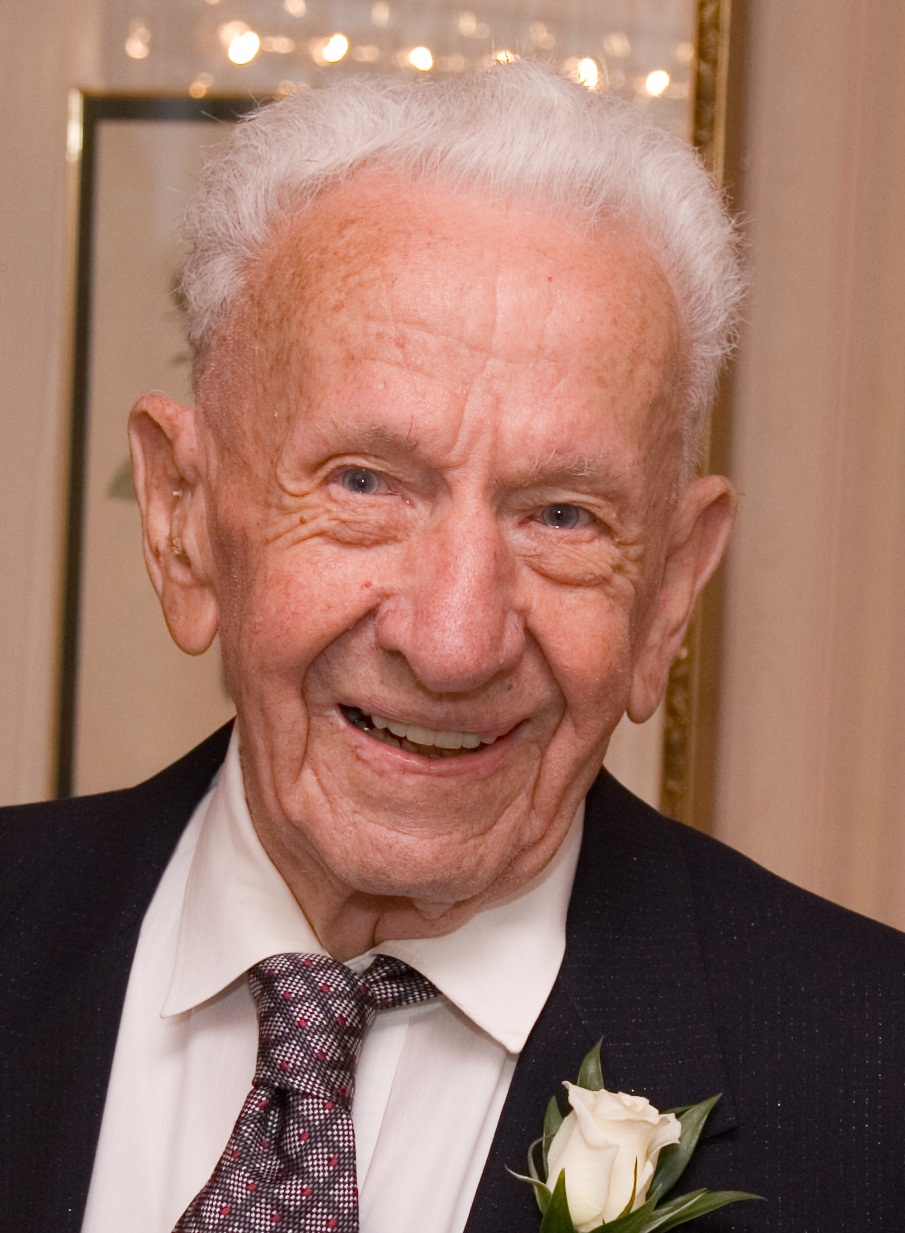 Edwin F. Lingsch, Founder
b. 1913 – d. 2011
A San Francisco native, Edwin F. Lingsch founded Lingsch Realty in 1952 with the purpose of providing quality real estate services to the San Francisco Bay Area.
In 2009, Mr. Lingsch retired, leaving his grandaughter, Natalie Drees, to continue the family tradition of providing excellent customer service to San Francisco property owners.
Though Ed Lingsch, our founder, is gone, his legacy lives on and he continues to help real estate investors. Lingsch vs. Savage set a legal precedent in real estate law. It determined that the seller and seller's agent have a duty to disclose facts which affect the property's value or desirability when such facts are not known to, or within the reach of the diligent attention and observation of the buyer.