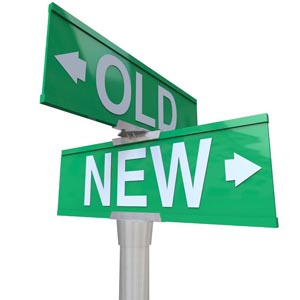 It seems every day there is a news article about San Francisco's increasing median rents. They are the highest in the country. They are rising.  You can see the most talked about data from Zumper here. But is this really a true reflection of what is going on all over the city?
To see why this information may or may not be accurate, read about how Zumper and Zillow mine their data here.
In my boots-on-the-ground experience, rents are rising, albeit slowly, and in some neighborhoods, holding firm–though probably not for long.
However, on several of my recent rental listings I had to lower the rent after marketing them for a couple weeks and not finding a qualified tenant. I have also had listings for units in buildings where the year-over-year rent increase has been very small. Why would this be when the media's message is so different?
I believe the media's hype of increased rents can be attributed to all the new, luxury developments, whose rental units are currently on the market. These include such developments as NEMA at 10th and Market Street, Vara at 15th and Mission and Potrero Launch at 3rd and 19th Streets.
I believe the median rent increase, isn't so much about the market itself, as it is about the new buildings and their offerings coming on the market all at once for the first time in years after a building lull during the economic downturn.
It is only natural for tenants to pay more for brand new, untouched units with many amenities. The new buildings offer such features as rooftop gardens, fitness centers and parking, which even with all things being equal about the actual apartment, tenants will pay more for. Therefore, the new developments are pushing up median rents while rents for older units are not increasing as rapidly.
So the more important question as a small property owner is how do you compete to attract tenants and top rents when you simply cannot offer these features due to budget or space constraints?
For one, you can maximize your competitive edge by upgrading your units to compete with new developments on finishes and features. These include remodeled kitchens and bathrooms with stylish features, such as granite or quartz counter tops, hardwood floors and stainless steel appliances. A second benefit of improving your units in between tenants is that you command maximum rent for the unit on the offset. This locks in a tenant at the highest possible rent, which is important in San Francisco's rent-controlled environment. While the investment is large on the offset, attracting quality tenants at maximum rents is priceless.
Secondly, look for unused space in your building that you can put to work in offering additional features to compete with new development amenities.
While your older building may not have space for fancy offerings like a fitness room or pool, you can squeeze in amenities that seem small, but pack a big punch with tenants like laundry facilities, additional storage, and bike racks. You may even want to invest in a rooftop deck or landscaped backyard with furniture and a BBQ if your building is located in a sunny neighborhood or has great views. Create an urban oasis for your tenants.
Fix up common areas so tenants are proud to bring their friends and family home. I recently walked through a property with a client, who decided to hang photos of San Francisco in the common areas. He reasoned, "They work hard. They come home tired to a place they pay a lot of rent for. I want them to come home, see the awesome San Francisco photos and think, 'It's worth it!'"
If you can't compete with fixtures and amenities, push what the neighborhood has to offer. Many new developments build with convenience in mind, such that their tenants many never have to leave the premises. They can get coffee, mail a package, see a movie and eat dinner all without leaving the block.
You must craft your advertising to attract tenants away from glamorous new developments and into your building. Let them know that your building offers just as convenient living: List local hot spots in your ad such as cafes, restaurants, and bars, grocery stores and gyms. Is your building close to a freeway onramp or South Bay company shuttle stop? Do the research so that your prospects don't have to. Show them that your apartment has everything they need.
Some tenants will pay a premium to reside in a quintessential San Francisco Victorian. The classic molding, raised wallpaper and stained glass, is something with which new construction can't compete. By adding and promoting the features that take your Victorian gem into modern life, you will keep your apartments rented to desirable tenants at the highest possible rent regardless of the competition.
Best,
Natalie