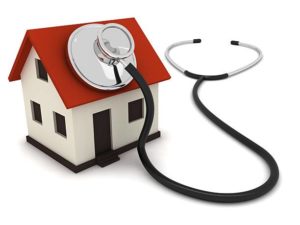 While many of our clients are savvy investors, we have just as many clients who are just looking to pad their nest egg and think an investment property is a good option or inherited a property that they would like to keep in the family.
Because a property is a tangible investment, you can see it, feel it, even smell it. You can point to it and say "I own that," which you probably wouldn't do with a stock certificate or mutual fund. That tactile component often leads to an emotional reaction, which means we sometimes overlook the fact that the property is in fact an investment, and therefore should generate a financial return.
I have had clients who had to put their own money into their properties each month. No one would ever buy a stock if their broker said, "I have a great stock that will generate returns in 20 years. But for now, you have to buy it and then continue to pay $200 per month in order to get those returns in 20 years." We need to start applying that same logic to our investment properties. Because like a stock, they are investments, which, from the very definition, we should expect a positive return.
There are many online tools that can help you evaluate your investment property. They usually start with a basic annual budget, and factor in whether or not the rents will cover those expenses and leave you with a net gain at the end of the year. www.biggerpockets.com has some good free worksheets. I encourage everyone to use these worksheets periodically to check up on their properties.
An often-overlooked benchmark of a sound investment is what your money be doing for you if you invested it elsewhere. The average stock market return for 10 years is 9.2%, according to Goldman Sachs data, for the past 140 years. Not all years saw the same returns, but like real estate, stocks should be a long-term investment. So, you should expect your real estate investment to generate similar returns. If it doesn't, perhaps you should look at investing in the stock market instead.
Perhaps your investment property is getting good returns, but not as good as you would like. Let Lingsch Realty know. We can evaluate your property to see if there are any income streams or revenue generators that you are missing. Based on years of experience, we have tools and tips for maximizing your investment's potential such as capitalizing on Rent Board Passthroughs, or finding room to add parking, storage, on coin-operated laundry.
A well-thought-out investment property can do wonders for your wealth and set an upward trajectory for your family for many generations to come. Likewise, a poor real estate investment decision can not only cause you to lose the property, but can also nullify the initial capital you invested.