Out of the corruption scandal that has rocked San Francisco this past year, comes a boost for Recology customers, including landlords.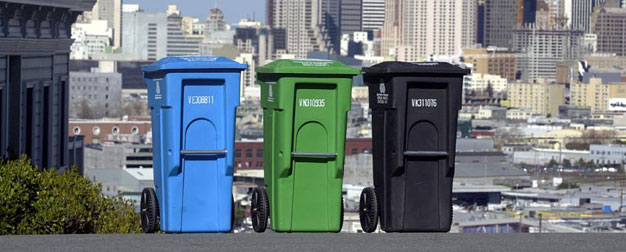 Under a settlement deal with San Francsico, Recology will refund a portion of rate hikes paid by Recology customers between 2017-2020 that disgraced Public Works Director Mohammed Nuru approved. During the City's negotiations with Recology, Nuru allegedly accepted over $1 million in bribes from Recology.
The $100 million settlement with the City and County of San Francisco included a $7 million payment to the city, and set aside $94.5 million for anyone who'd been an SF Recology customer between July 1, 2017, and March 31, 2021. Payments to individual customers will reportedly average $190 apiece, with those for landlords being much more due the the volume of service in many apartment buildings. In addition, you should have noticed lower rates on your bills since April.
If you are a Lingsch Realty client and your bill comes directly to Lingsch Realty, we have already received the postcard alerting you to your refund and filed the claim on your behalf. Otherwise, you can access the Recology portal to submit a claim at https://www.sfratepayment.com/. Recology has given a deadline of July 30 to submit a claim, though if you do not submit a request prior to that date, Recology has stated they will send a check to the address listed on your Recology account.
To read about the bribery scandal, you can visit Mission Local.