With so much tenant turnover during 2020 and a quick rent recovery, you may find that some of your newer tenants are already paying below market rents. In addition, you may still be recovering from the financial hardship of having to improve your properties to attract new tenants while having a slim rent roll.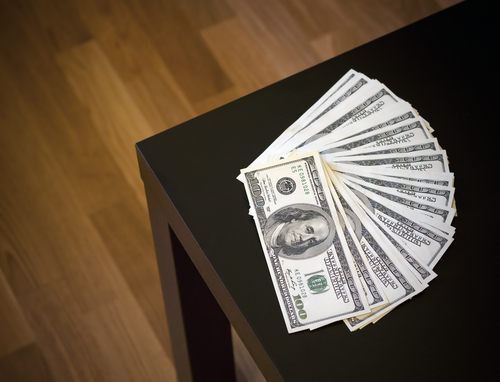 Now is the time to do an audit of your recent expenses to see if there are any you can pass through to tenants in the form of a Rent Board petition. This under utilized tool is a great way to increase your monthly cash flow.
There are six types of rent increases that require the filing of a landlord petition. These are:
Capital Improvement Passthrough: A landlord may petition the Rent Board to pass through to tenants a capital improvement cost that materially adds to the value of the property, prolongs its useful life, or adapts it to new uses. These passthroughs, if approved, are amortized over the useful life of the improvement of the building. Examples of capital improvements include new windows, a roof replacement, exterior painting and seismic work. Repair and maintenance work, such as replacing a broken windowpane, patching a roof or clearing a clogged pipe, are not capital improvements. For a complete list of eligible items, review a Capital Improvement application on the San Francisco Rent Board's Web site.
Operating and Maintenance Expense Increase: When the annual allowable increase does not completely cover the landlord's yearly increase in operating and maintenance expenses for a property, a landlord may petition for an additional base rent increase of up to 7%. In order to qualify for an O&M increase, the landlord must demonstrate that total O&M expenses increased from one twelve-month period to the next by more than the amount of the annual allowable increase. This petition requires that the landlord is a scrupulous record keeper as the Rent Board requests invoices for each cost for each of the two years.
Special Circumstances Increase Based on Rents for Comparable Units: A Special Circumstances rent increase will be approved where the landlord proves that (a) there were extraordinary circumstances such as a special relationship between the landlord and tenant, fraud, mental incompetency or other extraordinary circumstances unrelated to market conditions AND (b) that the initial rent on a unit was set very low or the rent was not increased or was increased only negligible amounts during the tenancy as a result of the extraordinary circumstances AND (c) that the current rent for the unit is significantly below those of comparable units in the same general area with similar lengths of tenancy. The mere fact that a long-standing tenant is paying significantly less than market rent is not considered an extraordinary circumstance.
Rent Increase Based on the Past Rent History of a Proposition I Affected Unit: Proposition I was passed by the voters of San Francisco on November 8, 1994, and took effect on December 22, 1994. Proposition I repealed the exemption from rent control for owner-occupied buildings containing 4 units or less, and established the base rent for Newly Covered Units as the rent that was in effect as of May 1, 1994. Landlords of Proposition I Affected Units may petition the Rent Board for a rent increase in excess of the annual allowable increase where the landlord did not increase the tenant's rent between 5/2/89 and 5/1/94.
Utility Passthrough: Where a landlord pays for gas, electricity and/or steam provided to the tenant's unit and/or to the common areas of the property, the landlord may recover the increase in the cost of these utilities from the tenants in the form of a utility passthrough. A utility passthrough is a dollar for dollar passthrough to the tenants of any increase in the landlord's costs for utilities based on a comparison of utility costs from one calendar year, known as the "base year", to another calendar year, known as the "comparison year." There is a specific method for calculating a utility passthrough that must be followed in order for the passthrough to be valid.
For more information on any of these passthroughs, please contact Lingsch Realty, or visit the San Francisco Rent Board Web site.