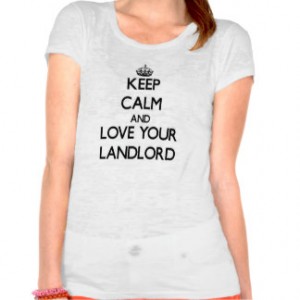 I truly love my job and count my blessings each day for the wonderful opportunity my grandfather bestowed on me. However, I would be remiss if I did not confess that the current media portrayal of the rental market and tenants' sense of entitlement frustrates me.
From tenants' unwillingness to cooperate with construction that will ultimately benefit them to hate mail from a potential tenant lambasting me for asking $2,950 for a one-bedroom Mission apartment, it has been a rough couple weeks.
So when I received a small win on a client's behalf this month, it was just the bump I needed to renew my faith in San Francisco investment property.
A couple months ago, I received a tenant's rent check imprinted with a mailing address that was not the tenant's apartment. I asked her about it. She said it was a property she purchased for her parents and claimed she wasn't sure how the address got on her check and would correct it. A couple months go by and I have a feeling she is lying but no absolute proof. However, a couple more small clues materialized to cause me to think "she is no longer living at the property." I did some further investigation and become 90% sure my inklings were correct.
For those of you unfamiliar with San Francisco Rent Control laws, a master tenant not living at a property is a big issue. You can raise the rent to market value when all the tenants on the lease have moved out. In this case, my client would garner a $1,300 a month increase if my suspicions were correct.
The necessary Rent Board petition to file is called a 1.21 petition. A landlord can file it when they suspect that the original tenant (i.e. those that occupied the property at the lease's inception), no longer live at the unit. A tenant is allowed reasonable, temporary absences from the unit, such as for work, travel or education.
In the Rent Board hearing, the landlord will have to make a threshold showing that the tenant does not reside in the unit as his/her principal residence. Evidence could include such things motor vehicle registration, voter registration, homeowner's tax exemption, grant deeds for another residence, utility bills, etc. Once the landlord presents their evidence, the burden shifts to the tenant to show that the unit is his/her principal residence and "usual place of return."
Because this particular client endured a recent difficult time with another tenant based on similar issues, I did not want to tell her my suspicions until I: 1) knew for sure the tenant wasn't living there; 2) understood the appropriate course of action; and 3) could tell my client what outcome she could reasonably expect.
I spoke with an attorney who is familiar with these petitions. He advised me to check tax records to see if the tenant had a homeowner's exemption filed on the property I suspected was her new residence. He said this was the easiest way to prove to the Rent Board that the tenant was not living at the property, because it is illegal to have a homeowner's exemption for a property that is not your permanent residence. As such, if the tenant DID have a homeowner's exemption, they were either lying to the tax collector, or lying to me.
Sure enough, the tenant did have a homeowner's exemption filed. I explained the situation, course of action and probable favorable outcome to my client, and she agreed to proceed.
I filed the petition and presented the tenant with the rent increase. She responded that she was not living at the property and would agree to move out by a certain date if I dropped the petition. I could not have asked for a better, more unproblematic outcome. And we quickly rented the unit at market rent as soon as the tenant moved out.
This goes to show that while San Francisco is very tenant-friendly, there are procedures in place that allow landlords to benefit when they are being taken advantage of by tenants. I suggest all landlords closely monitor their properties for such activity and pay attention to the little voice in your gut. If something seems amiss, it probably is. Investigate further and talk to a qualified attorney or the Rent Board about your options.
Have you had a win you would like to share with the Lingsch Realty community so others may benefit from your experience and knowledge? Please share it with me, so I can post it in a future blog post.